It's no secret that today's fashion of keeping public relations has altered in many aspects since the advent of many compelling business and marketing solutions entering every now and then on the market, all these aspects usually fall under the broader face of general marketing strategies. So its so obvious that as an online entrepreneur, you certainly make sure of – web experience management, social media optimization, analytics, PR and growing potential of your business.
To sort out many such confusions, Adobe (the strongest company that's taking the largest part in web designing, PhotoShop and graphics work) has just got a big refresh in terms of cloud marketing. The Adobe marketing cloud is built to have a greater impact on marketing solutions, and is also allowed to be used by eCommerce merchants to connect with their customers with the help of its marketing tools.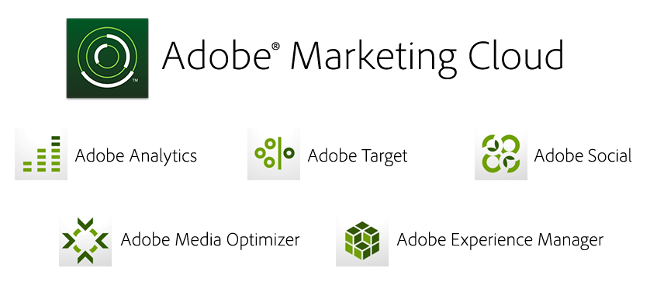 Full-scale marketing solutions
The cross channel management that is teamed with Adobe campaign, optimizer, analytics and user experience management does help you get ahead of time. For marketers, it shows many new possibilities and opportunities to enhance public relations without making the possible lines to be blurred. Adobe marketing cloud gives access to full-time social media, target customers along with a real time help desk.
Greater impact and greater revenue
If you run a real time business without a full-fledged online site and service, it doesn't make any sense. If you haven't started your online campaign yet, don't worry Adobe marketing cloud does it all for you. Giving access to wider new possibilities, excellent online support, Adobe also help you enhance your business in terms of social impact, return on investment and revenue.
Integration and real-time insights
It is crucial to make sure that new opportunities are in line with definite objectives and relevant activities to be followed. For example, to rule the roost within an organization or internet world – you need to put the data together, be it conversation through email or business-to-customer sale. And adobe has tools for all such real-time strategies. Adobe tool act as a single solution that has a hand in both personalized methods and unconventional support. Accurate team support, training and expertise from Adobe gives the biggest overlap between marketing strategy and insights, which work well for larger and smaller companies.
Powerful tool
There is no end to the tools at Adobe, which give you targeted solution for every dollar invested, including adapt campaign, analytics programs and personalized message that helps you make a meaningful connection with your customers.