Who We Are and What We Do?
Our story dates back to the early 2000s when IT Landmark was founded by a team composed of industry veterans with over two decades of experience managing CXO positions at multinational conglomerates like Microsoft, eBay, PayPal. IT Landmark was born out of the desire to provide a complete, end-to-end solution for your business's online presence.
Headquartered in New Jersey, USA, IT Landmark has been the leading ColdFusion Web Development Company since 1999. We have a proven track record of handling massive projects for a global clientele ranging from the e-commerce ecosystem to the Government Sector and Health Industry.
IT Landmark provides you the panacea for all design, programming, testing, infrastructure and marketing needs for your business. Since our inception and over the course of the next twenty years, we've grown from strength to strength, adding the best talent to our roster.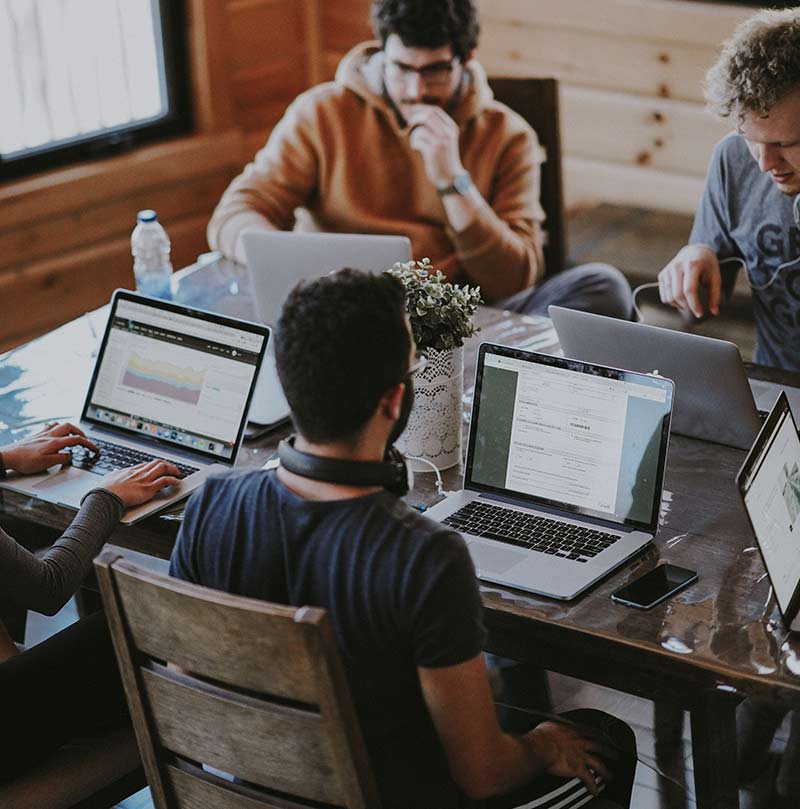 We have built a repertoire of expertise in
ColdFusion (Application Development and Maintenance, Optimization and Performance Tuning, Security Enhancement and PCI DSS Compliance)
UI/UX (responsive website design and development, jQuery, Node.js, AngularJS, react.js, vue.js, etc)
Mobile Applications
ASP.Net
PHP
WordPress
Testing and Quality Assurance
Digital Marketing specializing in SEO and SEM
Data Querying & Analysis using ETL processes
The IT Landmark Experience
What sets us apart?
Here's the IT Landmark advantage you'll be getting:
Roster largely comprising of Adobe Certified ColdFusion Developers
Expert team with prior experience in building secure, performance-oriented, and scalable platforms for eCommerce, CRM, CMS, Health, Financial and Government sectors.
Hands-on experience integrating with ERP systems, Open APIs, Payment Gateways, Shipping APIs, integrating third-party web services, building mobile applications, designing and developing fully responsive websites in jQuery, Node.js, AngularJS, ReactJS, vue.js, etc. powered by ColdFusion
Expertise in optimizing and upgrading previously built legacy applications and systems
Technically adept professionals with experience handling standard frameworks like Fusebox, FW/1, ColdSpring, ColdBox, Mach II and more.
Pioneers who have built and managed custom, lightweight frameworks over time
While e-commerce and CRM are our biggest strengths but we are equally adept at developing and maintaining other applications. We have complete mastery over mobile strategy, thus providing cost-effective solutions for your business. We have vast experience in server setups, migrations, server, database, and application tuning, PCI compliance, mass mailing solutions, email accreditation and sort all of your business needs.
A glance at the services offered:
Enterprise application architecture and development
Custom software product development and management
Manage and support platforms of e-commerce, CMS & web-based ERP software
Migration from an older version of ColdFusion to a newer one
Infrastructure/Application Upgrades
Application and server performance tuning and optimization
Clustering & load balancing with ColdFusion
Security & PCI DSS compliance
Payment Gateway integrations with Authorize.net, PayPal, Verisign and more
Integrate Shipping API Solutions viz. UPS, USPS, FedEx, DHL, etc.
Web services integration, the likes of Facebook API, Twitter API, Amazon Web Service API among others.
Managing CMS platforms like WordPress, Ektron, FarCry, Joomla, iContent, ITLContent et al.
Marketplace integrations like eBay, Amazon, Walmart, etc.
Introducing the movers and shakers
Our Founder and CEO, Ashok Reddy, is a Harvard Business School alumni, with 20 years of industry experience under his belt. A serial entrepreneur, Ashok has held managerial positions at Microsoft, Pitney Bowes, eBay, PayPal, and Nortel Networks. Before switching lanes, Ashok also served as the CTO of IncentOne.
Joining Ashok at the helm is Sree Reddy, a technology manager boasting bags of experience having served 15 years as a technology manager across various MNCs. The IT Landmark team led by Ashok and Sree proactively assist in timely project delivery acting as technology liaisons, readily available during several time zones round the clock.
We serve as the technology backbone
IT Landmark will provide you end to end business solutions assisting you throughout the journey. We build our services to account for future growth thus making the processes scalable as your business expands and grows. As your technology partners, we go above and beyond our scope of work to provide ethical solutions for your business needs. In nearly two decades of existence, we've served over 200 happy clients spanning the globe with a significant portion hailing from North America. We have worked with medium and large enterprises across various segments ranging from (but not limited to) US Military, Local Governments, Health and Wellness sector, and NGOs.
All of the clients and partners benefit from our undivided and focused attention. Before every client onboarding, we touch base ensuring the team working with the client sets proper expectations and forms a bond. IT Landmark prides itself on the personal touch and customized experience we provide to all of our clients.
The ace up our sleeves
The ace up our sleeves
ColdFusion is ever-changing and every new release comes with new features that will help improve and fine-tune your business. While most developers would be troubled building a scalable website accounting for changes in the future, our team remains updated with the latest trends and is well equipped to handle all such integrations. Owing to our decade long rich experience and in-house experts, we are agile in learning and successfully implementing newer technologies to serve you better.
We understand minute functionalities that can hamper your business viz. page load time and work towards creating a platform that can deal with such adversities with ease. Our niche expertise in security and a deeper understanding of performance and database management separates us from our competition.