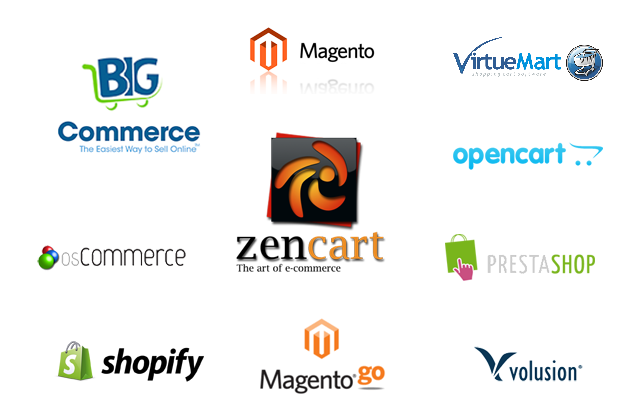 Are you going through a situation where in your present eCommerce solution is not developing as fast as you wanted it to grow? This may happen due to inactive developers, old technology usage, custom CMS not likely supported by developers and more.
Whatever it may be, this is good for your competitors and bad for your business. In this situation, it is worth to consider migrating to new eCommerce platform, which supports all the new technologies. Our ITLANDMARK can be one of your one stop solutions for your eCommerce businesses.
Many of our potential clients face biggest challenge in navigating and selecting new platforms. However, we do our best to help them and always look for the ways to improve their eCommerce websites.
Migrating to new eCommerce Platforms
In a recent IRCE study shared by John Kinsella, SVP of Strategy for FitForCommerce, it was found that more than half of retailers' i.e. 60% of them switch to eCommerce platforms in the next 1-2 years. The reasons behind the migration are budget and mobile.
Flexibility was the prime reason for migrating to new eCommerce platform. This was emphasized by Debra Jensen, the VP and CIO for Charlotte Russe, a clothing retailer. Some platforms were outsourced completely, that means the speed to make any change was very slow, and thus had an impact on business growth.
What to Consider when Migrating?
You need to consider few factors when you have decided to migrate or replatform. Firstly, know what you require and the critical elements you need to have in the platform. Be very clear in listing out all the requirements for your online business. Also make sure to consider what is necessary in the front end and back end as well for implementation. Here are a few definite questions to consider or ask –
How often you introduce new features?
What is the product's competitive status over other packages?
Can third party products be used in your platform?
Reporting capabilities?
Once you narrow your choices, review your profit and loss statement. Only after going through all the associated costs, that include hosting, ongoing resources and implementation, you can bid your eCommerce systems to our ITLANDMARK eCommerce platform.
Certain specific areas to review when you give your website for new eCommerce platform are –
SEM and URLs
Continuity programs
Account names and Shipping carts
Ratings and Reviews
Transactional Email Communications
In any case, it is up to you whether to migrate to a new platform or stick to current eCommerce solutions. The option always lies in you whether you want your business to exceed the actual possibilities of the current solutions.
Migrating your website can definitely present you more challenges, but we work to ease the transition and help your website run smoothly without any hassles. We have deployed a contact form on this page by which you can get in contact with us for our valuable services.