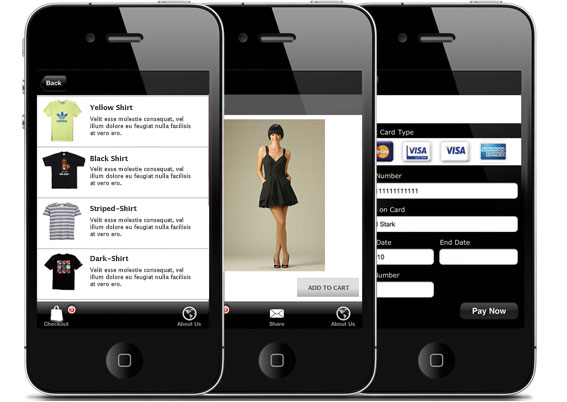 We have already discussed in one of our previous articles that nearly 1.7 billion mobiles will be in use by the end of this year. eCommerce is going mobile in a big way and most of the customers want to research and buy products through mobile devices. For this, you need to make sure your website is mobile friendly.
Especially, web developers have to become lot more sensible when it comes to establish mobile friendly websites for their online businesses. It is very important to have an optimized mobile site when users arrive to your site. This article emphasizes on top mistakes usually business owners make when giving their website a mobile presence.
Wrong Perception on your users
Functionality is not just the only thing to consider when designing your mobile strategy. Yes, you want a site that is viewable and scalable on a Smartphone or any other mobile. However, the important factors to consider prior to that are to know your users and how they use your site.
Check the profiles of the mobile users – what they are shopping, from where they are accessing, what device they are using and what they need from your website. Only after getting a clear picture of these, you can design the best site for your users. We at ITLANDMARK offer you eCommerce solutions making the website mobile friendly.
Not providing a mobile site
Using a Smartphone is different from using a tablet for shopping. Being a retailer, you should accordingly make your website.
Shopping experience in Smartphone is simple and direct. Whereas, in tablets, there is a potential for rich media experience. Also adding videos to your tablet website can be a great start, as tablets offer a perfect view.
Overcomplicating the shopping experience
eCommerce site should be simple to use and navigate, and this is highly important for a mobile site. Sometimes, there will be over clutter in pages with many links and categories. People do not waste their time going through links and usually avoid browsing an overcomplicated site. Also, the check out process is important and need to be easy for the shopper.
Bloated sites
Most of the people having 3G connections, therefore struggle to cope up with slow internet speed and a limited bandwidth allowance. In this case, mobile sites with large pictures are really disastrous. Therefore a good architecture is essential in your site.
Ignoring the marketing emails
You may be sending marketing emails to get users for your eCommerce website. But, you should make sure you optimize them for mobile. If the users are unable to read your emails, then they are of no use and your site will not get planned visitors. Do not give up the best opportunity to generate high traffic leading to conversions. While working on them, direct them to mobile website itself.
Are you having a bad mobile eCommerce site? Is it having these potholes for which your business is not up to the expectations? ITLANDMARK would be the right place for you to make your eCommerce site mobile friendly. Whatever are your requirements, we can easily tailor them with our exclusive services.