Website performance is a highly significant topic, so high that the big companies are being obsessed by it. For top companies like Google, Yahoo, eBay and Amazon, slow websites are directly proportionate to less happy users; obviously fewer users and thus lost reputation and revenue. Are you facing the same problem with your website? Is your website slow and need a performance upgrade?
Web page speed and its performance are very important to the user. If your business site is very slow in loading, you may not only lose visitors, but also promising customers. Search engines take a website's speed also into account in rankings. Therefore while optimizing your site; you need to be well aware of your site's speed.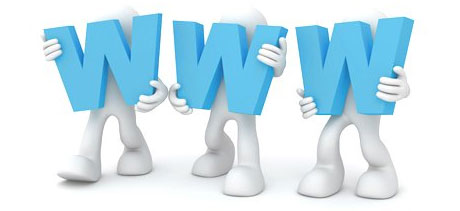 Is website updating necessary?
If your website is an old one and have not been updated for a while, it might not get the attention it requires, and looks pale and not as unique as it used to be. Only there would be a rush of enthusiasm in the initial stages, but it depreciates slowly.
A website is an incredible tool to market your product worldwide, or to communicate your information. An effective website is the product of ample planning, development and supplies. Once you made an investment in your site and it starts running, there is still a bigger job ahead to keep it updated and protected.
Regardless of the money or time you put in for the designing and hosting, if you disregard your website, it is going to surely give you very less benefits. The success only lies in the amount of maintenance and attention you give to the site.
Need a Performance Upgrade?
If you need a performance upgrade to your website or in an idea of what all to include in, then why not fill our contact form below. We, at ITLANDMARK, offer expert ColdFusion services to various clients in application development, modernization, application maintenance and migration.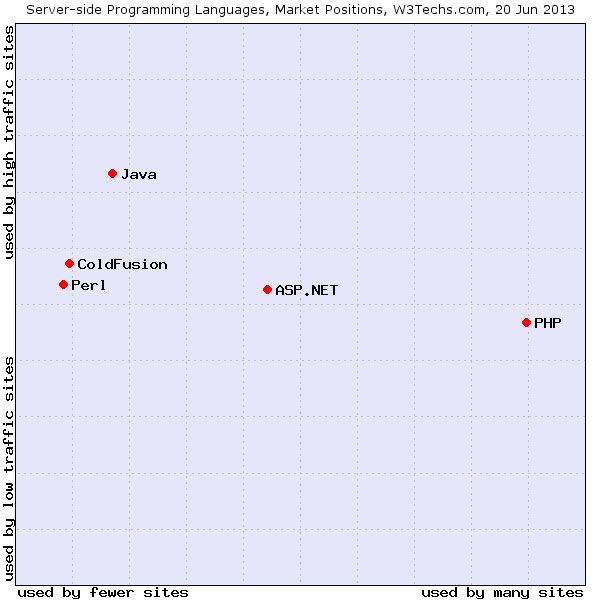 Courtesy: w3techs.com
The above graph shows the market positions in regard to traffic and popularity of the 5 popular programming languages. The lower right hand side technology though used by many sites has average traffic rank. However, the upper right hand side technology has high traffic rank although used by fewer sites.
A website needs a regular review and updating to meet this fast growing competition in the web world. And you can obtain by reaching our ColdFusion services.
What Technology do we use?
We are complete web solutions for businesses requirements such as ColdFusion, PHP, ASP.NET application developments. Our preferred choice and the one we usually tend to recommend is ColdFusion.
ColdFusion is an economic, enterprise level and an application server product from Adobe. It is designed for high availability, rapid application development platform for website applications. This means that your website running on an economic platform can be easily scaled based on the increasing number of users. It moreover keeps the development time to the minimum, keeping the costs and timescales down.
At ITLANDMARK, using ColdFusion web development technology, we take care of your low performing website and maintain it by adding, removing, redesigned the pages and images, managing the website content, managing database, improving speed of the website, revising product and pricing structure according to strategic marketing, securing the site by establishing security holes, and many more services.
Here, we would offer the recent version ColdFusion 10 technology which allows creating the web applications that are mobile functional, more interactive, enhanced and dynamic. This brand new version provides multiple features with support of HTML5 marker language.