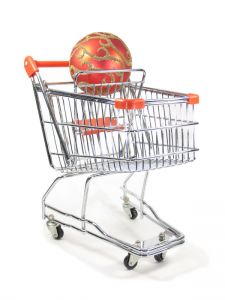 Why do you worry about getting more people to visit your site, when it is much easier to double the number of sales from those already visiting? Are you amazed about not getting conversions even though your site is gaining high traffic?
Not to worry! From small medium businesses to Fortune 500s, we at ITLANDMARK have been taking many e-commerce conversion projects. Our focus is on the user experience from the perspective of different users who visit your site.
Think like a skeptic and you can make more money from your e-commerce site. This is one of the infallible ways to improve the conversions and revenues in your site. We use this concept while taking up any of your e-commerce site conversion projects.
We would first discuss the various queries the users come with while visiting your site. As a web site optimizer, you need to make sure your website answers these queries before landing up to somewhere else.
Analyze your site from skeptic's eyes
Think from a skeptic's point of view and you will know why your e-commerce website is not getting conversions even though the traffic is high.
Open your site and give yourself some quality time to view it completely. Imagine you are a new visitor and you may come around with some questions. And think how well you can satisfy them and how easy it is for people to find the reliable answers.
Is this company a real and genuine one? Keep in mind that you never tell them directly that you are a real company; only the site's impression will let them know
Will they deliver reliably?
Do they have what I need?
Will they deliver on time?
Is shipping or delivery inexpensive or free?
If I get with any issue with the product, will it be easy to get with them for resolving my issue?
Is it easy to return something and is it free?
Will they spam me if I share my information?
Are they having best reasonable pricing for the products?
Is this site secure and keep my information secure?
If a clothing site, will this clothing fit me correctly?
Is it necessary or will I like after getting it?
What are others views on this service?
These questions on your e-commerce site can give you a clear idea on how to improve your website conversion rate. Though it is simple, you cannot do them all by yourself.
We at ITLANDMARK with a savvy team of ColdFusion web development experts will be much helpful to improve your website conversion rates. Our team of developers, designers, programmers, SEOs work in collaboration to improve conversions.
Website Design – Design is the foremost priority that creates an impression on the users. Our experts are very well aware about what users seek from the website, so they can very well work on that to hold upon the users. This can make plenty of visitors turn to your site therefore increasing conversions.
Navigation – Users should be able to navigate properly and this would create a great impact on website conversion rates. This eases the users to explore more and more from your site and this can help to have potential customers. We are expertise in creating a user friendly site to have good conversions.
Quality content – Having a relevant and good content in your e-commerce blog is another important thing. Our team of expertise writers can help in developing a good content for your site so as to make the users quite convincing about your e-commerce site. We avoid exaggerating about your products but at the same time try to highlight the product features on your site.
SEO Optimization Campaigns – SEO experts can very well help you out and give more ideas on how to get more targeted audience giving your site good conversions.
Here is a contact form deployed on this page for you to get in touch with us. Ensure to fill your details for our quality based services. We assure you to offer best services for your e-commerce solutions to reach heights.
Why is my e-commerce website not getting conversions even if I have high traffic?
Contact US and we would get back to you on how we could help in increasing the conversion rate of your ecommerce business.