Designing an e-commerce website is a challenging project as it involves online shopping carts, affiliate selling, advertising, affiliate links and many more. We at ITLANDMARK, with our team of experts help you in building a scalable e-commerce solution using ColdFusion technology.
We are dedicated to undertake the web development of your e-commerce project where you can brand each of your business aspects. This can be your one stop solution where in cutting edge systems and techniques are applied, integrating all related aspects in e-commerce to create a brand name for you where in you can amble your online shop.
Using scalable e-commerce solutions is an easier way to build an e-commerce website. Scalable e-commerce offers you the ability to begin a standard solution and later add other modules so as to build your solutions according to the business needs. This kind of e-commerce solutions is best for smb or sme where in they adapt their solutions with the growing business.
Here is a chart that represents ColdFusion web development usage over a period of time by a large selection of e-commerce websites examined by BulitWith Trends (weekly updates information on popular technology used in web).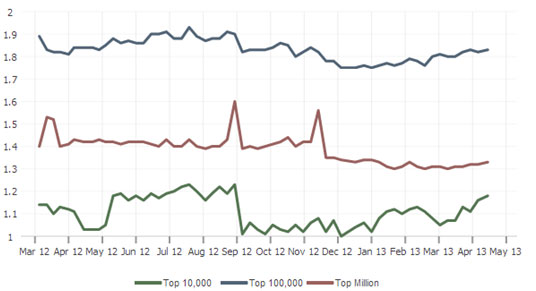 Courtesy: trends.builtwith.com
Developing or customizing Shopping Carts
We are there to develop feature rich, user friendly and secure ColdFusion shopping cart which can be optimized according to your unique business needs. Features such as gift coupons, seasonal discounts and discount coupons can easily be incorporated.
Intelligent Navigation
We take an extra care for proper navigation feature in your site. This is a place where many online stores falter, therefore losing their businesses. If your navigation is not proper, a user will not at all be interested to visit the site.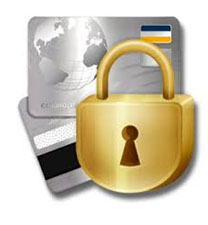 Infinite products
Our ColdFusion team of specialists will analyze the product list and range in such a way that they can be showed well without any disorientation.
Security features
Our ColdFusion e-commerce solutions ensure that online transactions are highly secure and customers have no limitations in giving the information. We use 128-bit SSL encryption for highest level of protection where your credit card or other confidential transactions are shared.
SEO friendly website
We offer site programming techniques and ensure that they yield search engine rankings. It is directly proportionate to high traffic volumes and thus higher sales
Shipping integration
The e-commerce shopping cart is integrated with shipping company so as to provide the real time shipping facts to the customers.
Supports all payment gateways
The ColdFusion web application is more advantageous as it can be integrated with all major payment gateways like paypal, .net etc
There are also e-commerce solutions that limit you with what you added. But, if you have no intention of growing your business, then this would be fine. However, we all know we want to make money out of our e-commerce website and want to implement all the essential needs. For this you need to go for a scalable e-commerce website or else you may be at risk of losing.
The ITLANDMARK solutions with its ColdFusion web development technology offers a standard platform where in it adds new functionality to your online business as it grows. Your business requirements can be easily tailored with our ColdFusion solutions, providing versatility in your website. Nearly, 35% of our workforce is lonely dedicated to research and development that means your e-commerce website will be at the cutting edge of the technology.