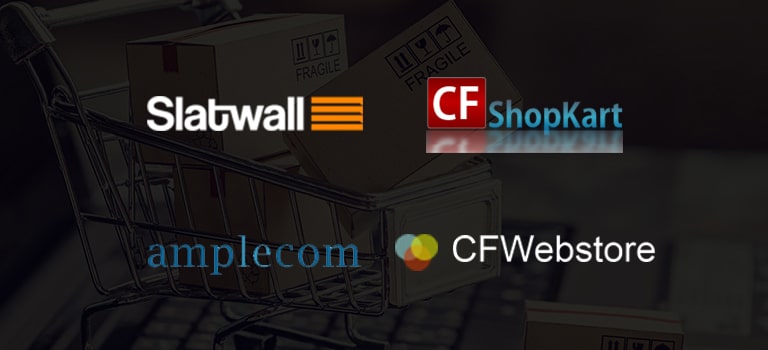 Having a ColdFusion Shopping Cart will help business merchants to manage their order process smoothly. Ecommerce shopping cart with multiple payment methods would be an added advantage for the business to reach a wider shopper group who seek other alternative ways of payments upon purchases.
In today's eCommerce world, online shopping cart is very important way of internet marketing. This helps to create a brand value to your products globally. We at ITLANDMARK help you build custom ColdFusion shopping cart solutions.
Primarily, we will know about the following few ColdFusion shopping cart solutions.
Slatwall
Slatwall is very sophisticated and powerful digital commerce platform. It is designed to ensure maximum flexibility which enables the user to upgrade marketing strategies.It is very easy to integrate with other systems.
It can be used for Inventory Management, Vendor Ordering, Subscription Management as part of commerce integration into our system.
Slatwall provides two possible integrations methods one is RESTful API and Slatwall integration through the SlatwallScope.SlatwallScope is single API entry point and convention based architecture. We can use the basic SlatwallScope structure in any languages we need.
Slatwall operates on a JVM so it will be very easy to deploy test instance and use for the production environment on Mac, Windows, Linux or Unix.
CFWebstore
CFWebstore is a completely integrated web storefront where you can customize the template and can create your own custom store. It keeps adding new features and improvements and a ease to maintain software. This is more than a shopping cart with its advanced features such as membership functions, batch order processing, role based administration, delayed CC capture plus more.It is free, open source eCommerce store built with Coldfusion.
CF Shopkart
CF Shopkart is a open source e-commerce solution for Coldfusion developers and online store owners.
It is to just download, unpack and upload to web server. It needs Adobe ColdFusion Server 8 and higher version to use CF ShopKart.
AmpleShop
AmpleShop is a complete ColdFusion shopping cart and eCommerce solution. It includes a built-in CMS via a WYSIWYG editor. Also easy to use browser based owner administration feature provides quicker shop building. It is flexible software to adapt your online businesses.
At ITLANDMARK, we offer eCommerce shopping cart solutions that includes eCommerce shopping cart development, online shopping cart solution, online shopping cart development, custom shopping cart development services therefore making your ecommerce website a user friendly one.
We are a professional web development company providing services including website design, search engine optimization, custom software development, CMS, CRM, payment gateway integration and many more.
If you have any queries regarding our ecommerce solutions, need help with installing shopping carts or need custom built ColdFusion shopping cart software, you can contact us through the contact form deployed on this page. You can even call us on 1.833.404.4842 for our immediate services.