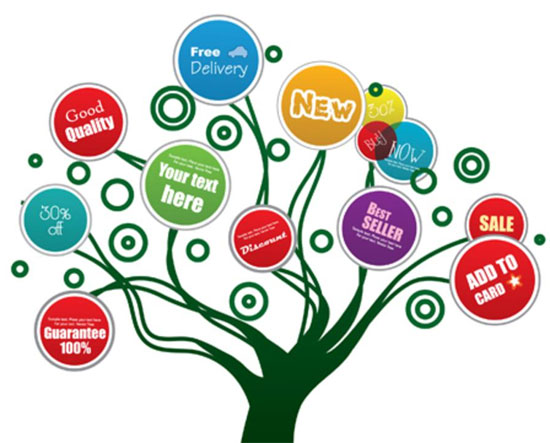 When it comes to create an online store, there are certain general questions you need to ask yourself before starting any build. Having them answered may be helpful for the designer, to estimate accurately how to put in the site. These are also helpful for the clients in raising awareness to potential issues and thus clarifying the project parameters.
Most of the clients new to eCommerce simply need a website or an online store that fetches them high traffic and sells many products. Every website owner wants this.
The U.S online retail sales grew 12.6 % to $ 176.2 billion in the year 2010. This is expected to reach $ 276.9 billion by the year 2015. These statistics were according to Cambridge, Mass-based technology and market research company Forrester Research.
It may be really a tough task for your small businesses or start-ups to create an online store. We, at ITLANDMARK, can help you design and maintain an online store at a very simple budget.
Right, this article pens down few questions that you should probably ask yourselves as a business owner when wanted an online store:
How should I plan effectively to market my site?
You may be in a perception "I am only focused on my website becoming live. I will try to figure out on how to generate leads online after creating the site" This is a complete wrong. What can you expect from your site when no one is interested to come to it? This is the most neglected question for any new site. For the online site to run successful, a good marketing strategy is required.
Do I have a merchant account and payment gateway?
Most of the small business holders have no proper clue on how online transactions occur. If you are building up online stores, you need to register a merchant account and payment gateway as well to process online transactions. We, at ITLANDMARK are dedicated to offer payment gateway integration services along with building your online site.
How will I determine shipping costs?
Shipping plays a valuable role in profitable online stores. Setting too high or too low rates can both wreck your eCommerce site. Charging too low can bring you no profits and charging too high can skyrocket your cart abandonment rate. By figuring out how correctly you can streamline your shipping costs, you can save money, time and as well as customers.
How well can I handle customer service?
For this a reliable CRM (Customer Relationship Management) tool is required. We are also expertise in offering high quality CRM implementation for your online site.
Heather Peterson, the founder of Girl Charlee Inc., Calif-based online wholesaler and retailer of vintage and rare knit fabrics suggests acquiring a toll free number solely dedicated to customers. Another alternative is to put up a live chat in the online store that can be operated 24/7.
How do I compose good product images and features?
Online customers who visit your site will not touch, feel or smell your product. A clear and crisp image is alone required.
The product features should be quite interesting with short details mentioned in points. The phrases and adjectives used should evoke a person to buy your product. In addition, over boasting of your site will not be helpful in anyway.
Can I allow customer feedback and social marketing?
Giving the users the chance to comment on the product and leave ratings can improve their confidence levels on the site. Positive feedback and social sharing can make high sales. We also help you with reliable eCommerce services through which you can make good sales.
How will I manage with the site content?
We are one of the eCommerce platforms with great CMS (Content Management Systems) services that will help you build quality content. We deliver our clients expanded businesses. This also includes updating products, pages, shipping and more.
How can I start attracting customers?
Once the store is set and goes live, start sharing about it both online and off. Creating Facebook, Pinterest, Twitter and YouTube accounts exhibiting your site can be of good help. Updating the online site regularly can bring more traffic through deals and promotions.
For all of these above activities, an eCommerce service offering platform is very much required. Mainly SEO tactics are needed and you can be provided with best SEO services at our ITLANDMARK solutions.
How can I handle returns?
Dealing with returns is very important. Once you give your project to us, there is no need for you to worry as we work effectively on replacing merchandise, restocking your inventory and sending emails to shoppers about the return status.
Is it possible for me to track my store's success?
Yes, it is possible to track your online store's performance every now and then through Google analytics and other tools. We help you know the analytics and how to keep track of them. This also tells you as to how many people visited your online store, how often they visited, from where they visited and what products they purchased.
These are the most probable questions and there is an answer for every query from us. We at ITLANDMARK can offer you services including website designing, search engine optimization, e-commerce solutions, CMS, CRM, payment gateways integration, and more. We help you create an innovative and efficient website with our latest ColdFusion versions.
Here is a Contact Form deployed on this page to get in touch with us. Fill your query and anything regarding building your new online store for our valued services. We assure you to offer best services for your online business to reach heights.