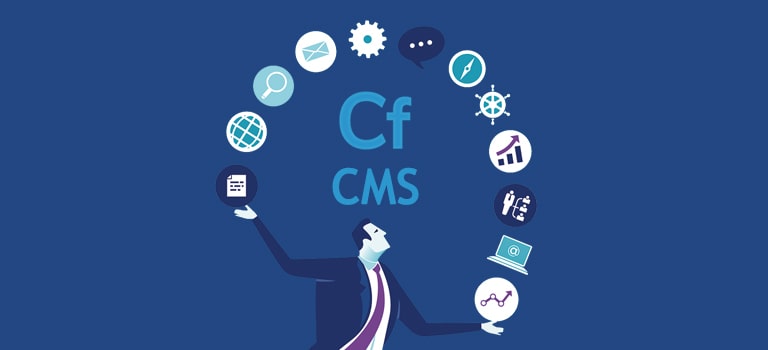 ColdFusion websites can be extended using our Web Content Management. We at ITLANDMARK have robust Content Management System solutions which lets our developers make most use of their skills.
You don't need a system displayed with various confusing buttons and options you will never happen to use. What you require is a simple solution with minimum useful tools to publish particular information.
Here we would like to discuss about top ColdFusion CMS with their features that have won many positive reviews.
Savvy Content Manager
Savvy CM is a powerful Content Management System that is both easy to use and affordable. It offers DHTML navigation object, content object, event calendars and many more. You can add your own custom code so as to extend the functionality, therefore is perfect for schools, universities, municipalities and SMBs.
Features of Savvy CMS include –
SEO Friendly
Easy to use interface
Intuitive and flexible editor
Password protective content pages, sections and template levels
Publication can be scheduled and content expiration setup
Content publishing control
Assign editor rights by user and group
Permission based editing
Site content search
Content history restores prior versions
Works effectively with other web applications
Editable DHTML Navigation
Real page names
Extend with your own custom mode
Powerful event calendaring with various multiple layouts
Template driven page creation supporting your HTML and CSS Designs
Shared hosting
Flexible license packages for multiple users and domains
Easily installed with one step
FarCry
FarCry is an open source CMS which encourages rapid application development on ColdFusion platform. It is fully scalable and flexible CMS built within Adobe ColdFusionMX. This works perfectly with small enterprises, corporate, small business and government organizations.
Features of FarCry CMS include –
Distributed and hierarchical authoring environment
Dynamic site architecture
WYSIWYG (what you see is what you get) interface for easy creating and editing of content
Live and draft content authoring capabilities so as to manage and approve the created content
Creation and integration of multiple content types including HTML pages, links, flash objects, images, etc
Content creation wizards
Multiple templates with full content preview
Dynamic content types including events, links, new, facts and FAQs
Ability of the content to get published in various targets and devices
Ability to reuse content through the entire website
Advanced cache and configuration management
Friendly URL creation
Advanced security and diagnostic features
LDAP (lightweight directory access protocol) integration
Browser based, secure access and administration
Runs on multiple application servers and platforms
Integrates new functionality through plugging in custom built objects
Mura
Mura is an open source content management system which allows your businesses to publish and control the website content simply and quickly. One can easily integrate design components like sidebars, calendars and forms, where in even a novice person can develop content rich website.
Features of Mura CMS include –
Easy creation and editing content with WYSIWYG interface, therefore no need to deal with HTML
Ability to edit content inline without any separate window or site admin opened
Engage audiences with blogging and feedback tools like ratings, reviews, comments, etc
Create affluent content structures using tagging and categories
Personalize content for multiple audiences
Particular organization's web design standards are separated from templating so as to not allow any other users to use the unique design
Create SEO sites and campaigns
Edit and review content using administration tools
Scheduling content for self display and removal
Tracking real time site users and traffic
Manages multiple scheduled content changes with change sets
Manages various versions and drafts of content with just one click rollback
Enables email marketing campaigns
Capture data an create forms with easy drag and drop
Custom content items like calendars, photos, sidebars, etc
Creating and cropping custom image sizes
Creating search engine and public sitemaps with automated updating
AssetNow NX
AssetNow NX is another content management system that allows the organization to create custom websites. It is a W3C standards compliant web CMS and has easy to understand coding. It allows even novice users to handle the web effectively.
Features of AssetNow include –
Flexible user permissions and site free structures
No constraints on functionality and site design
High standard XHTML editor that works efficiently in web browsers on OS X and Windows
WYSIWYG authoring environment
Revisions, workflow, flexible library settings, drag and drop uploading
Template has relatively 80% less lines than final version
Paperthin ColdFusion CMS
PaperThin Inc is a leading mid-market CMS vendor that released its secure web platform, Common Spot, a full featured and dynamic content management system. It offers scalable, flexible and ease-to-use content management capabilities perfectly for healthcare organizations. This application development framework allows organizations to develop a world-class web experiences that gains impressive results.
It is also used to transit from old generation static web pages to highly dynamic system of page generation for official web sites. CommonSpot runs on Adobe ColdFusion, however can support many other scripting languages like PHP, .ASP, ASP.NET, Java and CFM.
Features of PaperThin's CommonSpot include:
Intuitive user interface that allows users to publish their web content every day through social media, video, iPod, mobile, etc.
The marketing suite helps organizations improve their site traffic, conversion rates and brand loyalty.
Eliminates the need to map a network drive before any web content access
Web publishers receive automated feedback on content up gradation, broken links, outdated images, etc.
Technical knowledge on elements like HTML, CSS, etc., is not that necessary
Users can schedule about the content appearance and disappearance
Maximizes the value, delivery and timeliness of the content the user creates
ContentBox Modular CMS
ContentBox is an open source modular content management engine powered by ColdFusion. we can minimize development time as it allows you to easily build websites, blogs, complex web applications and even power mobile or cloud applications.
Features of ContentBox Modular CMS:
Custom Development
Professional support & Mentoring
Server Tuning
Security features.
Built with a secure and flexible modular core
Very much scalable.
World-class support
At ITLANDMARK we are specialized in developing and programming CMS. Our enterprise level CMS provides high usability that can only be achieved when the particular CMS is tailored to ColdFusion application.
We can integrate these ColdFusion CMS into your already existing ColdFusion application websites. If you are interested in integrating any of these content management systems with your site and want to further discuss about them, you can fill out the contact form deployed on this page. We built many custom ColdFusion CMS systems as well. You can also call us for direct conversation about our expertise.