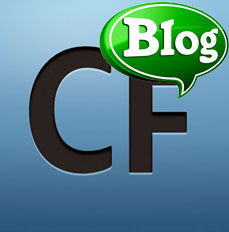 Blog Software, also called blogging software, blogware, weblog software is software designed to simplify creation and maintenance of weblogs. As a specialized CMS, blog software consists applications for writing, editing, publishing and managing the content from the web. These programs create channels to engage the users or readers.
The blog software used by ColdFusion sites are discussed in brief in the following article. We at ITLANDMARK can help you when you consider adding blog software to your site. Firstly, let us know these four blog software for ColdFusion.
BlogFly Blog Software
BlogFly blog software is authored by Marco Betschart which has been lately updated on June 30, 2013.
The blogFly software has the following features –
One-step setup routine
Allows data import from mura or tumblr
Content can be added instantly for YouTube videos, Google map locations, Google play apps, Apple app store apps,
Downloads URLs, photos and website URLs
Manages categories, entries, comments and blogroll
Wizard for Alex Gorbatchev Syntaxhighlighter from within editor
Ability to comment on entry
Skinning abilities to allow one to create own skins
multi language support
Simple user handling
This software was previously updated with features including –
Support for tumblr's photos, URLs, etc
Gravatar in comments
Improvement of style in displaying content type
Multiple bugfixes
BlogFly is licensed under GPL (General Public License). This blog software requires Railo 4 and ColdFusion 9.0.1
ContentBox ColdFusion Blog Software
ContentBox is highly professional open source modular CMS which allows building websites, blogs, complex web applications, wikis and also cloud or mobile applications. This software will get your project done in no time with its flexible and secure modular core, scaled design and combined world-class support.
It is built with a open source MVC framework foundation, The ColdBox Platform, that is being used by thousands of developers worldwide.
The Content Box is licensed under the Apache 2 license, one of the friendly and flexible licenses in the world. This blog software requires Railo 3.X and Adobe ColdFusion 9.01.
Mango Blog ColdFusion Software
Mango Blog is a flexible blog engine licensed under Apache2 license. It offers core engine to administer and publishes necessary architecture such as public entries and more to extend the functionality by addition of plugins.
This blog can be easily customized by the use of customizable skins.
Mango blog software requires Railo 3 or ColdFusion 7.01 and databases MySQL or MSSQL. It is also known to work effectively with Railo 2, MySQL 5, MSSQL 2005 and MSSQL 2000.
Teapot Blog Application Software
Teapot is blog application software developed by ColdFusion, especially for ColdFusion developers. It is customizable, simple and fun to use. It is a free open source and runs on ColdFusion, MSSQL, Railo and MySQL.
Features of Teapot blog application software –
It is easy to add code blocks in the page
Just a click on media icon and it is displayed uncluttered when the post is published
Easy to create an image gallery
These are the blog software using ColdFusion. If you have any queries regarding these, need help with installing them or need custom built ColdFusion blog software, you can contact us through the contact form deployed on this page. You can even call us for our immediate services.