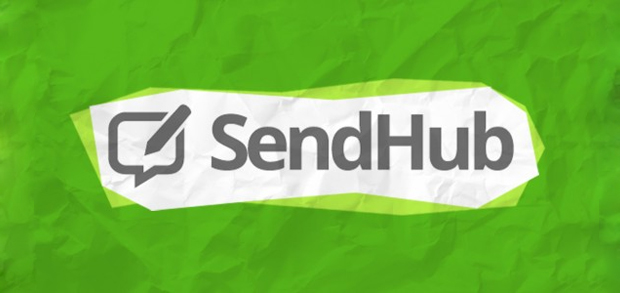 It is hard to make a business without an effective communication channel. It shouldn't be any wonder that the current text-sending communication platform (SendHub) embraced e-commerce business results with much higher read rates when compared to email read rates.
Originally, email communication seems to be very effective considering it has disseminated business' message up to preset thousands, but this is not to be a case anymore. Currently, e-newsletters and emails are restricted, and the entire effect is tending to take an informal approach. However, sending emails has become a tedious task for most businesses, as emails are not likely to be read by all the customers. SendHub solves this problem up to 90% of business text messages is read by the customers.
Sending current offers and updates in their business via email is full of mundaneness, but the problem of sending business messages and emails can be morphed into a hassle-free task ensuring those messages are read by customers — with an exceptionally strong medium of communication — SendHub.
SendHub is such application that helps in simplifying business communication by allowing a business to reach target customers/clients instantaneously with 25% discount on bulk messages. This application replaces the traditional business phone system — without restricting the number of possible contacts you can access with one text message or SMS. As a result, greater possibilities to disseminate word-of-mouth have been possible. Surely, this system is not to be shunned by any business.
Integrate this application on your website and you are sure to have greater chances to explore your business to large numbers.
Let's see advantages that SendHub integrated with the CF website has to offer over other communication platforms.
Monitor usage
Receiving a positive feedback especially for an e-commerce business is quite necessary to increase trustworthiness. So keeping this in mind, SendHub has taken charge to monitor feedback of clients ensuring either of the users or services will not be spammed. There is a link for every message that redirects users to a feedback page, where users get a chance to rate or block the message.
Text-to-join
When you get a reply to your message or your customers simply send a keyword, this application automatically adds the new contact details to your contact database. So from next time, you can send SMS to the added new contact as well. Just in a couple of clicks you are sure to reach your customers. It also enables mass texting feature using short codes.
Collaborate and connect easily
With this application you can easily share contacts with anyone from anywhere. In addition, you can also send more than thousand SMS per month for up to 3 groups — each group should consist no longer than 50 people.
Free business phone number
You will be allotted a free number by signing up for this text service application, perhaps you can share this phone number via any group such as social-networking sites like Facebook or Twitter, and email to get connected with your clients. Unlike other communication channels it doesn't require any extravagant phone system — which is sure a way to save money in the long run.
VoIP service
VoIP abbreviated for voice internet protocol — is an additional service by SendHub allowing transforming the world with its service offered on Smartphones, Tablets, and PC as well. Without any extra cost you can easily access communication within clients and employees of your company.
So if you would like to integrate this full-featured application on your ColdFusion website, drop us an email. We help turn your website into a fully functioning e-store.
Image source from www.thecreativepastor.com.