8 Reliable ColdFusion Development Partners
Finding a reliable ColdFusion development partner can be daunting. Luckily, there are some excellent options out there that can help you create the perfect project. This listicle highlights seven of the best, allowing you to quickly find one that meets your needs. With these partners, you'll be able to get the job done fast with quality results, making them invaluable for any project. It's a great resource for anyone looking for a reliable ColdFusion development partner.

ITLandmark
ITLandmark is a one-stop shop for all your ColdFusion needs, like a lighthouse guiding you through the murky seas of web development.They specialize in Cloud Migration, Database Optimization, Security Audit, Performance Tuning and Scalability Planning. Their team consists of experienced professionals who are well versed in the technology that powers modern ColdFusion applications. With their help, you can make sure that your website runs at peak performance while also being secure from any potential threats.
Whether you need advice on how to migrate to the cloud or simply want someone to audit your system for security vulnerabilities, ITLandmark has the expertise needed to ensure success. In
addition to helping with migration and optimization processes, they can also provide performance tuning services so that your site runs faster and smoother than ever before. Finally, if you're
looking for a reliable partner when it comes to scalability planning then look no further – ITLandmark will be able to design an infrastructure suited specifically to meet your company's
growth goals.

Epicenter Consulting
Epicenter Consulting is the beating heart of ColdFusion development, pumping life into projects with reliable expertise. Their team of experienced developers are adept at customizing cost-benefit analysis and resource allocation strategies to ensure maximum scalability for each project. With a comprehensive understanding of the full development lifecycle, Epicenter Consulting ensures that quality assurance standards remain uncompromising throughout every stage of development. Through rigorous planning and agile implementation, their services can help you launch innovative solutions faster and more efficiently than ever before. You'll never have to worry about missing an important deadline or compromising on quality when working with Epicenter Consulting. They bring an unprecedented level of proficiency and reliability to your next ColdFusion development project.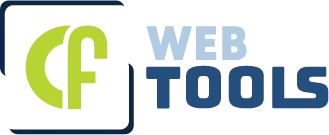 CF Webtools
With CF Webtools you can get your next project up and running in no time, so you never have to worry about missing a beat. They provide a wide range of services from their comprehensive suite of ColdFusion development tools. Their team is experienced with the latest CFML frameworks such as FW/1, ColdBox and Mach-II. In addition to that, they offer reliable hosting plans for any size application or website. Furthermore, they specialize in security solutions for web applications built on the CFML
platform like encryption protocols and session validation techniques.
CF Webtools also offers database integration services for popular databases including MySQL and Oracle. This makes it easier to transfer data between systems without having to retype the
information manually. Also available are automation tools which allow developers to automatically deploy their projects across multiple servers with just one click! These features make them a great choice when choosing a partner for your ColdFusion development needs.

Tera Tech
Tera Tech is a leading technology company with extensive experience and expertise in ColdFusion applications. With a track record spanning over two decades, they have solidified their position as a frontrunner in providing innovative solutions using this versatile web development platform.
Over years, Tera Tech has flourished into a powerhouse of skilled developers and engineers, delivering robust, secure, and scalable ColdFusion solutions to a diverse range of clients.
Tera Tech's proficiency in ColdFusion lies in their ability to leverage the platform's rapid application development capabilities, enabling them to deliver custom-tailored solutions within shorter timeframes. Their adeptness in database integration, dynamic content management, and cross-platform compatibility sets them apart in the industry.
Throughout the years, Tera Tech has successfully executed numerous projects, including e-commerce platforms, content management systems, and data-driven web applications, earning accolades for their commitment to quality and innovation. With Michael Light's guiding vision and the team's technical prowess, Tera Tech remains at the forefront of ColdFusion development, driving progress and empowering businesses to thrive in the digital landscape.

Lucid Outsourcing Solutions
If you're looking for a reliable partner to help with your ColdFusion development needs, look no further than Lucid Outsourcing Solutions. Leveraging their extensive CF technical expertise,
they can provide seamless integrations and comprehensive support in order to create cost-effective services that meet the unique requirements of each client.
Lucid offers end-to-end solutions from design to deployment which are tailored to fit the specific project goals and objectives. Their team of experienced developers have an eye for
detail and use industry best practices to build secure applications with innovative features. They offer both onsite as well as remote assistance so that clients get the most out of their
investment in terms of time, money, and resources. With Lucid by your side, you can be sure that all your ColdFusion needs will be taken care of efficiently and effectively.

Octadyne
You can trust Octadyne to provide top-notch services and solutions for your project, allowing you to maximize the impact of your investments. Established in 1998 by CEO Roman Shirokov,
Octadyne delivers a wealth of expertise in ColdFusion development. With an impressive portfolio of clients ranging from Fortune 500 companies to small businesses, they have carved out a
reputation as one the leading providers of web application development services.
Octadyne's history is far reaching and their commitment to excellence sets them apart from other software vendors. They understand that there are many benefits to using ColdFusion such as its
ability to quickly and easily develop applications and deploy them across multiple platforms with little effort. Additionally, they also prioritize security when it comes to developing
their own applications, ensuring that customer data remains secure at all times. Furthermore, their platform flexibility allows customers access to run compatible applications on different
operating systems regardless of hardware configuration or server environment. As such, working with Octadyne ensures you get optimal return on investment while taking advantage of tailored
services suited for any size business.

Ortus Solutions
Take your project to the next level with Ortus Solutions, a trusted partner for web application development since 2004. The team at Ortus are experts in CFML technology and have vast
experience working with ColdFusion frameworks such as Adobe ColdFusion, Railo, Lucee, and OpenBD. With their knowledge of various languages combined with their expertise in developing
custom applications that leverage the power of CFML, they can help you create a powerful solution tailored to meet your specific requirements.
The team at Ortus is dedicated to providing superior services to clients by leveraging their extensive CFML experience and best practices. They also provide ongoing support through the
Ortus Community Forum where developers can get answers to any questions related to CFML or ColdFusion development from experienced members of the community. In addition, Ortus Services
offers consulting engagements with access to world-class architects who will work closely with you on all aspects of your project's design and implementation. And finally, Ortus Support
provides high-quality technical assistance when needed. All these features make it easy for businesses like yours to succeed using ColdFusion solutions created by Ortus Solutions!

Coalesce Solutions
Discover the power of ColdFusion development with Coalesce Solutions, a trusted partner for web application creation since 2004. At Coalesce Solutions, they understand that no two businesses
are alike and strive to provide customized solutions tailored to each customer's needs. Their team is highly experienced in performance optimization, platform migration, security hardening,
and scalability planning ensuring your applications run smoothly and securely on any system.
Whether you're looking to create an entirely new web application or upgrade an existing one, Coalesce Solutions has the experience and expertise needed to ensure success. They take pride in
offering innovative problem-solving approaches while maintaining high standards of quality control throughout every step of the process. With their cutting-edge technology and deep
understanding of ColdFusion development projects, you can trust Coalesce Solutions to deliver reliable results quickly and efficiently.
Benefits of Working with Reliable ColdFusion Development Partners
When looking for ColdFusion development partners, reliability should be top of mind.
Reliable partners will ensure that projects are completed on time, within budget and are of the highest
quality.
Working with reliable partners will also increase confidence in the project, as they will have the necessary expertise and experience to deliver the desired results. This is especially important when working on larger, more complex projects.
Good CF partners will also provide better customer service, which is critical to the success of any project. They will be able to provide real-time feedback and support throughout the project, so that any issues can be quickly addressed.
They will also be able to provide guidance and advice on the best solutions to any challenges that may arise. This will ensure that the project is completed in the most efficient way possible.
The benefits of working with reliable ColdFusion development partners are clear. Not only will projects be completed on time and within budget, but they will also be of the highest quality and provide the best customer service. Ultimately, this will result in projects that are successful and meet the needs of the customer.
Finding reliable ColdFusion Development Partners is like finding the perfect piece of a jigsaw puzzle; it can be difficult and time consuming, but absolutely essential. With ITLandmark, Epicenter Consulting, CF Webtools, Lucid Outsourcing Solutions, Octadyne, Ortus Solutions and Coalesce Solutions available to choose from, you are sure to find the ideal match for your project needs. Each partner brings their own strengths in terms of reliability and experience with ColdFusion development – so take some time to research each one carefully before making your decision. Doing so will ensure that you have the best possible chance of getting the most out of your partnership.
Frequently Asked Questions