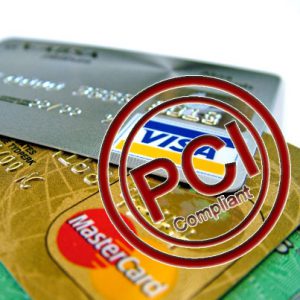 Reliable service providers are very prominent to ensure compliance with the PCI DSS (Payment Card Industry Data Security Standard). The best way a business owner can help their website reduce the risk of PCI obligations and data breach is to outsource to a PCI compliant service provider.
It is your inbuilt responsibility to acquire services with the right solutions. We at ITLANDMARK help you with the best PCI compliant services in order to ensure you safeguard card holders' data.
Few IT Specialists have the belief that turning the website PCI compliant is just a small drop in the ocean when looked upon broader side of website and data security. But is this to be worried? We believe that there is no point of worrying because there is nothing in the world that is completely secure or nothing can be guaranteed that it will never ever fail.
Let us take a simple comparison so that this concept is understood better –
Imagine installing gutters in newly constructed house and this is like turning your website PCI compliant. Can they be guaranteed that water will not drip into the walls? No, however, they surely protect the home from water and rain. In the same way, a PCI compliant website will provide a good baseline for your web system security.
PCI Compliance on your Website
The PCI DSS requires any website or company that processes and holds the card data so to maintain the privacy and confidentiality of the data. PCI compliance was created to hold back the customers' credit card data to abate thefts, frauds, hacking and other vulnerabilities.
Most of the websites still lack PCI compliance even though the rates are improving. But, it is necessary to integrate in your websites when you accept online card payments.
The fundamental steps to be implemented for the websites to get PCI complaint or exceed PCI data security standards include –
Protect customers' card data
Create and maintain a secure network
Schedule vulnerability scans to confirm data security
Maintain a vulnerability management program
Monitor and test networks on regular basis
Implement strong access control measures
Not only the above essentials, but also the business owner should fill a self assessment questionnaire, an up to date written security policy and have his/her website scanned and progressed an authorized PCI compliance certified vendor.
Worried about online security? Yes. Fraud is going high causing a great impact on business owners and customers. Thankfully, we catered our services to many businesses to become PCI compliant to protect them from vulnerabilities.
If you have any more queries regarding PCI compliance, let us know by filling the contact form below or call us directly at 1.800.383.5095.