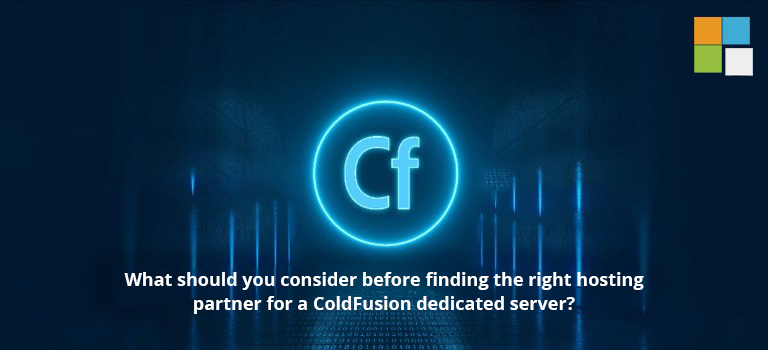 When it comes to choosing the right hosting provider for a ColdFusion server (dedicated / cloud), one might have many questions from the optimal setup to security, from affordability to reliability, many factors need to be considered. In order to get some insights on the most frequently asked questions, we have interviewed Bob, Co-Founder, and CEO of Media3. Media3 is one of the industry leaders in providing ColdFusion server hosting, a long-term Adobe ColdFusion Partner as well as a ColdFusion user.
Here is what he has to say about the impact and benefit of cloud on ColdFusion and hosting in general.
Q&A With Bob Hayes, Media3 CEO
1) What should a developer or IT group look for when deciding where to host their CF applications?
That's a great question. Since ColdFusion is a niche product, there aren't as many options for hosting as there are for other popular languages.
First, I would say that partnering with a managed hosting company that knows and understands ColdFusion and can host it securely should be a top priority. Secondly, and equally important, partnering with a host that is committed to ColdFusion in the long term is important. This affects your ability to get future upgrades and security enhancements There are a few good companies besides Media3 that fit that description, Ayera, Hostek, and Viviotech to name a few.
2) How about cost? Is it more expensive to put ColdFusion in the cloud versus a traditional on-prem or dedicated server setup?
We think the future of all applications resides in the cloud. There are very few companies or scenarios that can't benefit from it. Cloud solutions enable companies and applications to be nimble and scalable. Since the cloud is a pay per consumption model, it can be very cost-effective and shifts expenses from a CAPEX to an OPEX scenario. If managed and scaled properly it can most definitely be more cost-effective than an on-premise or dedicated server solution.
3) Media3 specializes in the Microsoft Azure Platform. What drew you to Azure over AWS or Google for a ColdFusion platform using the public cloud?
We think Azure comprises the best of everything when it comes to the cloud. Their depth and breadth of infrastructure are unmatched. ColdFusion is available on AWS under a pay per minute type license,  that's great for development but for a more robust highly available production environment, Azure is hands down the winner in our opinion.  What we do is utilize the enormous power and scale of the Azure platform to bring a complete, secure, and fully managed solution to customers in over 60 data centers worldwide.
4) What is Media3's secret sauce as it relates to ColdFusion?
Our deep experience with ColdFusion and the commitment of our team are what sets us apart.
We have been using and hosting CF since 1996.
Our employees, many who have been with us for over 20 years, are passionate about ColdFusion and cloud in general and committed to the industry. We like to maintain a fun work environment and provide opportunities for growth and learning.
That keeps everyone on the same page with the same goal of giving our customers a high level of customer service.
5) What do you see as the future direction for ColdFusion?
Adobe has published future roadmaps for CF and they certainly seem to be committed to the product. In addition, they have added more features that help to take advantage of some cloud-specific functionality. I think we can count on them to continue to evolve along with the industry and continue to innovate ColdFusion in keeping with their vision to make it a truly modern and cloud-centric product.
6) What about Media3?  What exciting plans do you have coming up as an organization?
We have quite a few new and exciting product launches recently completed or upcoming. A few examples, we recently launched powerful, automated, penetration testing for all customers. With the meteoric rise in ransomware in recent years, we want to do everything possible to keep our customers safe in that regard and keeping a close and constant eye on security posture is an important component of that.  Also, we just completed a launch on new Windows Cloud PC's. A whole new category of cloud services that streamlines the setup and security of desktops in the cloud. You will continue to see new offerings from us especially as it relates to dev-ops, web-ops and security and you will continue to see us support Adobe ColdFusion for many years to come.
If you need any help in choosing the right hosting partner or with setting up / migrating / upgrading your server, please contact us.