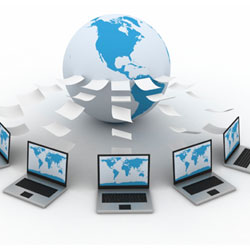 Internet forums are very popular as they offer an easy way to discuss ideas and interests while keeping a sense of history that a typical email lacks. These forums are generally used for organizational announcements, product support and corporate discussions; and are a perfect place to talk and discuss.
If you consider adding a discussion forum to your ColdFusion site, We at ITLANDMARK can surely help you with our services. There are many competitor forums and the following article discusses a brief note on the ColdFusion forum software.
Galleon Forum
Galleon is top ColdFusion forum software authored by Raymond Camden. The primary aim was to create an easy to use, simple forum application that focuses on the heavy used features of many of the forum applications.
The Galleon forum software supports the following features –
Different levels of organizations, starting from a conference that has got forums, threads and messages
Sensible messaging between the users
Users can subscribe to conference, forum or thread, allowing them to remain updated without visiting the site often.
Member levels to indicate which of the users are participating in discussions
Send on post feature which enables every single post to reach administrator. This is very important to make sure people are not abusing the forums
Moderators allow the users to erase the bad posts
Signatures
Avatars
BBML
Quoting, easy image linking and code display
Manage full access permission
This forum software requires ColdFusion MX 6.1 or BlueDragon 7.
FuseTalk Forum
FuseTalk is a fully scalable, customizable and powerful forums package which allows people to build interactive communities. It is usually made to support any forum from smallest to the most demanding forum, running in web clusters. This high performance forum is used for corporate, government and educational organizations.
Features of FuseTalk forum –
Supports multiple forums – Supports any number of forums containing any number of categories. Each forum has separate permission and users and are managed by Global Administrator.
Powerful e mail functionality – Users can subscribe to topics and categories and can receive daily subscriptions. Administrators coordinate the categories according to the mailing list and will enable e mail posting so that users can follow categories through e mail.
FuseTalk Wizards – Forum creation and external authentication are handled by this wizard making the common tasks easier for the administrators.
Secure Conversation – A forum has many categories and each category has its own access credentials. Categories are built will full permissions like read only, reply only, password protected, locked, etc.
Single Login – You already have a user database or just any other way to store user details. Now it can be easy to log into other forum. Just use the wizard and your forum will be coordinated with the external user archive.
Weblogs – Global Administrators create weblogs for users and the users are allowed to share their opinions to global audience.
Share Documents – Users can share document attached to their mails using a file selector present within FuseTalk. Users are allowed to attach as many files as possible.
Knowledge Base Module – This enables users to convert threads or topics into knowledge items which are directed in a special category.
CF Forum
CF Forum, formerly known as CF Forum 2000, is a fully customizable discussion board application. This is one of the popular ColdFusion based forums today. It is highly scalable and can be easily integrated into your website.
Features of CF forum include –
Allows the administrator to change colors, images, table widths, font colors, sizes and faces quickly and easily
Easy to understand and use even by a newbie
Total control to move, delete or edit threads
Can be easily installed as it is fully documented
CFMBB Forum
CFMMB is based on Ray Camden's Galleon from project. It is a full featured message board system with many of its features similar to phpBB set of features.
This forum software requires ColdFusion MX 6.1 or BlueDragon 6.2+
These are the top ColdFusion forum software. Hope you got a brief idea on them and their features. Here is a contact form deployed on this page through which you can contact us for forum integration into your ColdFusion sites. If you have specific requirement that none of these pre-built forum software meet, we can build custom ColdFusion forum software as well.